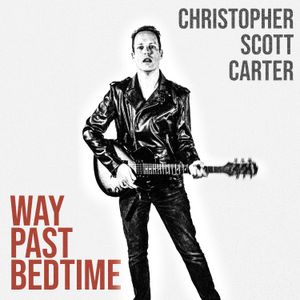 Singer, Songwriter, Recording Artist, Acoustic Guitars, Keyboards, producer
Globe-trotting producer, composer and multi-instrumentalist Christopher Scott Carter is an American-based virtuoso whose music spans a similarly diverse array of genres including pop, rock, acoustic folk, electronica and EDM. Carter's original music primarily integrates his own classically-trained vocals, keyboard creations and guitar work; harkening influences such as the vocal richness of Imogen Heap, pop sensibilities of The Weeknd, and trailblazing icons of past decades like David Bowie, Elton John and Peter Gabriel. 
Carter's songwriting is often inspired by his decades living abroad in assorted culturally rich locales including Greece, Italy and Germany. Lyrically, Carter specializes in interweaving themes of rest vs. motion, a quest for enlightenment and observations of the (both hopeful and frightful) state(s) of the planet.   
Carter's initial foray into studio work and published music began at his home (at the time) studio in Naples, Italy. After completing Active Duty in the Navy, he released his worldwide debut album (under the name Runaway Scotty), "Rock My Heart", in 2015 to acclaim from a slew of new worldwide fans and supporters. In 2018, Carter released "Alternate Reality, Volume I", a digital LP collection of select alt versions, re-recordings, and previously unreleased edits.  
In early 2021, while living on the island of Crete, Greece, (on lockdown) he virtually met award-winning producer, composer, and musician Gary Gray and began a working relationship. This collaboration yielded impressive upgrades in quality and production values. From that collaboration, the duo first released the 80's-inspired cheeky rock pop single "Run Run Baby" that year. In 2022, they collaborated again with the 70's-inspired ballad "Love Goes On".  
Christopher Scott Carter's co-produced music project with producer Gary Gray, "World Move On" is a five-track EP slated released on September 12, 2023. This dazzling new project further veers into a more vocally-rich electro-pop direction that's sure to appeal to an even wider audience of music lovers around the globe.